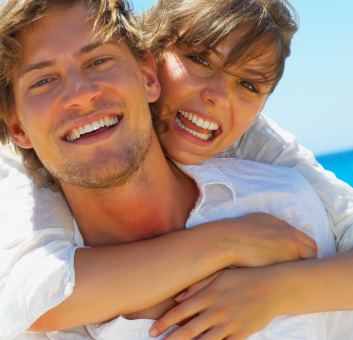 Do you have dental veneers or are you thinking about getting dental veneers? Porcelain veneers can transform minor flaws in your smile into a stunning new look! Once you have veneers, how can you keep them looking fabulous? 
Taking Care of Dental Veneers for Lasting Results
Cosmetic dentistry can give you a beautiful new smile, but damage to your veneers can put a damper on your day. Take a look at the following tips for keeping your porcelain veneers looking their best. 
Keep Brushing Your Teeth Regularly 
Your veneers may not break down like your natural teeth, but they are still susceptible to staining. You'll also need to keep the tooth underneath the veneer healthy and well so decay doesn't happen beneath your veneers. Brush twice a day with a non-abrasive toothpaste, and don't forget to floss. 
Be Careful About Biting Down on Hard Items
Your veneers are designed for strength and durability, but can also be damaged in the same way that your natural teeth can be damaged. For example, you should avoid the following: 
Biting ice cubes. 
Chewing on pens and pencils. 
Eating hard or sticky candy. 
Tearing a package open with your teeth. 
Grinding your teeth. 
Keep your smile beautiful by eating foods that are healthy and easy to chew.
Continue to Schedule Routine Dental Visits
Having dental work doesn't mean you can avoid routine dental exams and cleanings. Continue scheduling regular visits with your dentist for optimal oral health and to give your veneers a longer life. Professional cleanings can clean out tartar and plaque that might be hiding behind your veneers. 
Take Steps To Avoid Gum Disease 
Gum disease may cause a receding gum line, which can expose the top of your veneers and the natural part of your tooth. Fortunately, regular brushing, flossing, and dental visits can help you prevent gum disease. If you have any symptoms of gum disease, such as bleeding when brushing or flossing, see your dentist for treatment. 
Ready for Beautiful New Teeth With Dental Veneers? Give Us a Call! 
We're excited to meet you and show you how dental veneers can give you a stunning new smile! Give us a call to find out more or to schedule an appointment.