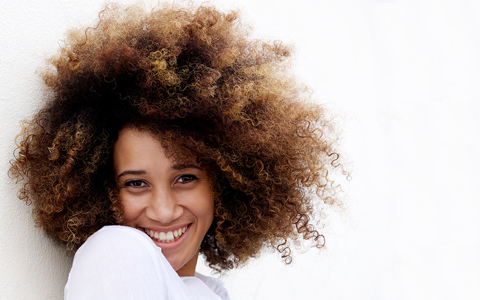 Keeping your smile beautiful doesn't have to be difficult or expensive. Dental bonding is a great way to take care of minor flaws in your smile. Dental bonding can also be used for minor repairs, like filling in tooth fissures or strengthening tooth enamel. 
What Are the Benefits of Dental Bonding? 
The process of dental bonding is popular for many reasons, partly because: 
In many cases, no local anesthesia is needed. 

Dental bonding is less expensive than other cosmetic dentistry options. 

You likely won't need any enamel removed during the process. 

Dental bonding can be done in just one visit. 
What Is Dental Bonding and Why Would I Want It? 
You can have a stunning new smile without worrying about the process of dental veneers or more extensive cosmetic work. Dental bonding uses a composite resin designed to match your natural tooth color, which can be used to repair, restore, and reshape your teeth. 
You may be interested in dental bonding if: 
You want to repair a chipped tooth. 

You want to fill in a gap between two teeth. 

You have a misshapen tooth that needs extra buildup or leveling. 

Your tooth root is exposed due to gum tissue damage or a receding gum line. 

You have a stain or calcium deposit on a tooth. 

Your tooth is worn or damaged from decay. 

You want to fill in a break or deep fissure to prevent and avoid cavities. 
Dental bonding is a simple repair option that doesn't take a lot of time and won't break your bank. The composite resin can also match your natural tooth color so your smile can look and feel amazing again! 
Is It Difficult to Take Care of Dental Bonding? 
When taking care of any type of dental work, you'll want to be aware of how the work reacts to eating and cleaning. For dental bonding, the following is recommended for proper care: 
Continue to brush twice a day. Use a toothpaste that is low on the abrasive scale and use a soft-bristled toothbrush. Extra-soft toothbrushes are also useful. 

Floss at least once a day to keep your gums healthy and continue to schedule routine checkups with your dentist. 

Eat a healthy diet and avoid food and drink that might stain your teeth. Foods that are acidic or sugary can damage not only the dental bonding but your natural teeth as well. 

Avoid grinding your teeth as much as possible. If you suffer from nighttime teeth grinding, consider getting a dentist-approved mouthguard to protect your teeth. 

Don't chew on hard items that weren't meant to be chewed, including ice, pen and pencil ends, and your fingernails. 
Ready for a Beautiful New Smile With Dental Bonding? Call Us Today! 
Are you ready for a smile that can boost your confidence and improve your oral health? Call us today to schedule your consultation appointment. We can show you how dental bonding can help you, as well as check on your oral health. We look forward to meeting you!