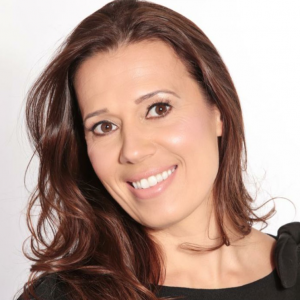 Dr. Vaida Avery graduated with Honors from the University of California, Davis with a Bachelor of Science Degree in Neurobiology, Physiology and Behavior. After graduating from UC Davis, She spent a year doing a molecular biology research and together with other researchers in the field, she co-authored her findings in a prestigious Biochemistry journal. This prodigious desire to improve and study was noticed by The University of Southern California School of Dentistry and she was accepted into the Doctor of Dental Surgery program. Dr. Avery received her dental degree four years later and was invited to join the USC School of Dentistry faculty. Her commitment to learning continues in her bonded restorations course she facilitates in the Fall Trimester.
Dr. Avery enjoys learning from the best Dentists in each of the unique fields of Profession. She spends hundreds of hours attending continuing education courses taught by the most ethical, conservative and brightest international leaders in dentistry. She maintains her education on the cutting edge of the latest advances in esthetic, implant and restorative dentistry to ensure that her patients are offered the finest service, treatment, and technology available today.
Her memberships to professional organizations include American Dental Association, California Dental Association, San Diego County Dental Association, Academy of General Dentistry.
Dr. Avery is an active member of the community and enjoys yoga, modern art, travel and outdoor sports. She also loves to cook gourmet meals. When not at work, Dr. Avery loves spending time with her son Neil, daughter Paloma, and two dogs Soca and Nella.
A Personal Note From Dr. Avery
Many patients ask me, why I became a dentist? I absolutely love my work! I adore learning about people and earning their confidence. I also enjoy the intricate work that dentistry offers. My attention to details allows me perform beautiful work that my patients enjoy. It feels good when I create beautiful smiles or alleviate their pain. I take the time and energy needed to make my patients comfortable. The biggest compliment I receive from people is that they are not afraid to go to dentist anymore. All of us at my office try to make your appointment fantastic and fun. Stop by, meet me, the rest of my adorable staff and have a cup of coffee at the office! We would love to see you!

2011 Top Dentist in Pacific Beach