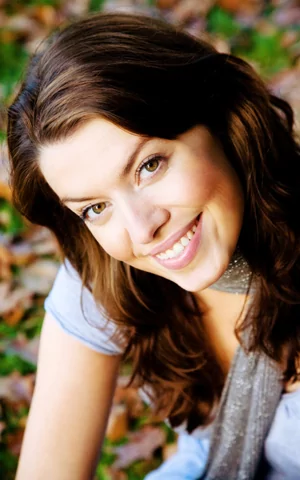 Our goal is to give you the best, most effective dental care possible. That's why we stay up to date with the latest dental technologies, training our team on new techniques and skills.
From intraoral cameras to digital x-rays to soft tissue lasers, you will find that our office offers you a more comfortable dental experience because of our commitment to using advanced technology.
Soft Tissue Laser
We use soft tissue lasers during a variety of treatments, including scaling and root planing, reshaping your gum tissue, and more. If you suffer from gum disease or have other concerns regarding your gums, our laser dentistry can help us to treat you comfortably and effectively.
Digital X-Rays
We love using digital x-rays because they offer a number of benefits not found with traditional x-rays. First, digital x-rays give us a more precise, higher definition view of your mouth, allowing us to more effectively diagnose and treat your condition.
Second, digital x-rays use significantly less radiation, meaning they are safer for you. Lastly, digital x-rays are easy to share with your insurance provider or other dental specialists, as needed. We'll also be able to share them with you, so you have a clear understanding of what's happening inside your mouth.
Omnicam Intraoral Camera & Digital Impression System
We love using our intraoral camera and we know you'll love it, too! By using intraoral photography, we're able to show you your smile from our perspective. This helps you understand your dental issues in a whole new way.
As we show you this view, it's much easier for us to explain areas of concern and how our treatments can help. We want to partner with you in creating a treatment plan that you are comfortable with and excited about. Intraoral cameras help us do just that!
Trio Shape Scanner
Using our trio shape scanner, we can examine your mouth in detail, including your teeth and the surrounding structures. The scanner allows us to take digital impressions of your teeth. This technology can eliminate the need for conventional impressions for many of our procedures. The scanner also allows us to more quickly create restorations for you, including crowns, bridges, and veneers.
Quiet, Modern Equipment
Sometimes the sounds at a dentist office can be intimidating. Dr. Avery and our team use modern, electric handpieces to help us do our dental work. We choose these electric handpieces because they are quieter and don't vibrate as much. We want your experience with us to be as comfortable and relaxing as possible!
At Vaida Avery, DDS, we continually strive for excellence. Our commitment to you is that we will always be learning and improving. We will continue to research and add the latest dental technology to our office. If you would like to learn more about the technology we use or would like to schedule an appointment, please call us today!