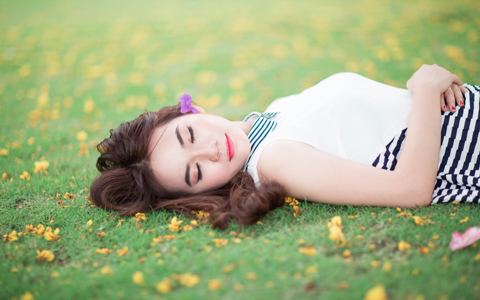 At Vaida Avery DDS, we understand that visiting the dentist isn't always a comfortable or easy experience. However, our staff is committed to helping you feel at home and at ease from the moment you walk in the door. We strive to maintain a calm and pleasant atmosphere and to anticipate your needs and meet them!
To that end, we provide you with the added benefit of sedation dentistry. Our sedation dentistry options can help you feel relaxed and settled as you undergo your dental procedure. Sedation dentistry is a safe and effective way to make your experience at the dentist more comfortable and enjoyable. Call our team to find out more or schedule an appointment.
Laughing Gas Sedation
Laughing gas has been used for many decades as a way to calm nervous patients. Because it is so safe and mild, it can be used for virtually anyone, from small children to elderly adults.
Laughing gas is administered through a small mask which is placed lightly over your nose. As you inhale the gas, you will begin to feel a sense of calm and even euphoria. This sense of well-being will filter through your body, releasing tension and fear.
The other advantage of laughing gas is that it wears off quickly once the procedure is complete and the mask is removed. You will be able to return to your normal routine and should even be able to drive yourself home from your appointment. If you have any questions about laughing gas and its effects, please don't hesitate to call.
Oral Conscious Sedation
If you experience more severe dental anxiety or you are planning to undergo a longer, more intensive procedure, we also offer oral conscious sedation.
You'll simply take a small pill about an hour before your appointment. The sedative should begin to work within thirty minutes and will last throughout your procedure. You should feel deeply relaxed and numb to any pain as the pill takes effect.
You will still be conscious and aware of what is happening, and you'll even be able to respond to questions or voice concerns. However, you will want to find a friend or relative who can drive you to and from our office.
If you dread visiting the dentist, we have a solution for you! Our sedation options can provide you with a calming, soothing experience, and they are tried and tested for safety and effectiveness. Please call us today if you have questions about sedation dentistry or to set up an appointment.