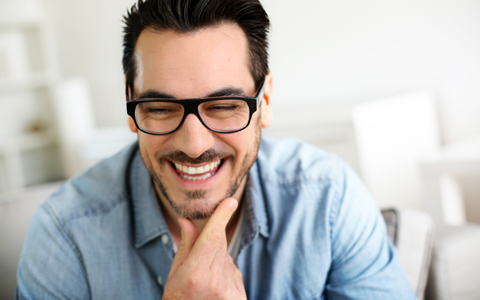 Have you been feeling insecure about your smile? Do you have a few teeth that are less than perfect? Instead of hiding your smile, why not do something to improve it? At Vaida Avery, DDS we can help you attain a beautiful smile with just a few minor changes. Porcelain veneers allow us to customize a smile that you will love to show off!
What are Porcelain Veneers?
Porcelain veneers are widely used because they allow us to beautify your smile relatively easily. We can even correct several issues at once using veneers. Veneers are customized, thin shells that cover the front surfaces of your teeth, easily hiding the issues that have been bothering you.
What Flaws Do Veneers Cover?
Veneers are natural-looking and can hide stained or discolored teeth. They can also cover a chipped or cracked tooth and even cover an abnormally-shaped tooth. Veneers can also be used to make your teeth seem straighter or to hide gaps.
Process for Receiving Veneers
We use porcelain veneers because porcelain allows us to create very thin veneers, making them more natural-looking and allowing us to remove less of your tooth's structure. It's important to us that we keep your tooth intact and healthy.
After we determine whether you would be a good candidate for veneers, we'll schedule you for the first phase of treatment. Typically, this involves cleaning your teeth and removing a small amount of enamel from the ones that will receive a veneer.
Removing the small amount of enamel allows the veneer to bond more closely to your tooth. We'll then take impressions of your teeth, so that we can create a veneer that is the perfect size, shape, and color for you.
We also provide you with a temporary veneer while we are waiting for your permanent ones to be created, which typically takes about 2 weeks. On your final appointment, we will bond the veneer to your tooth.
Veneers are a wonderful way to improve your smile. Give us a call today and let's get started on creating the smile of your dreams!