Bebe, Financial Coordinator, DA
My name is Bebe and I am the Financial Coordinator at Dr. Avery's office. I have been in the dental field for over twenty-four years. At the beginning of my career, I started as a doctor's assistant. Throughout the years I've learned a lot about the business side of dentistry which involves scheduling patients, billing insurance on behalf of our patients, and managing the office.
Here at Dr. Avery's office, I strive on a daily basis to provide all our patients with the best and most comprehensive dental assistance available. I look forward to meeting and assisting you.
Dina Leon, RDA
Hi, my name is Dina. I have 26 years of experience as an RDA and joined Dr. Avery's practice in the fall of 2009. The ability to help and interact with our patients gives me great satisfaction and motivates me to give it my all. When I leave work I go home to my husband and our sweet dog Diggy, they enrich my life every day. I welcome the opportunity to meet you and provide you with a wonderful and caring experience.
Sharon Joyce, RDH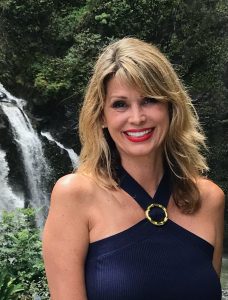 I was raised in Newport, RI and moved to San Diego, CA in 1992. I was a dental assistant before going to school and becoming a dental hygienist. I have been in a dental field for over 25 years. What I love most about being a dental hygienist is meeting new people and building relationships. I enjoy connecting with my patients, educating, supporting them and taking their oral health to the healthiest level. I am always taking continuing education classes so I can provide my patients with the latest and best in the oral health and the hygiene field.
My time off is spent with my husband Sal, 19 year old son Connor, 21 year old daughter Isabella and my poodle Cosette. I love traveling to Europe and cooking Italian cuisine.
I am so happy to be part of Dr. Avery's team and to work in the community I live in.
Cannot wait to meet you!