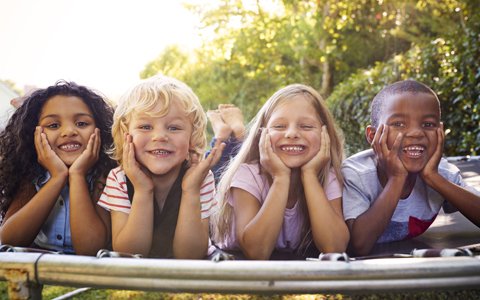 Taking good care of your teeth is important, but how do you get your kids to keep good oral hygiene habits? What do you do when your kids are busy and you're busy? Fortunately, we have a few suggestions that can help you instill good oral habits in every family member—no matter what age!
Three Ways to Encourage Good Oral Health in Kids
The Family That Brushes Together
Whether your kids are getting ready for school or getting ready for bed, be ready to brush your teeth with them. Pull out your own toothbrush and pass the toothpaste around. Pull out some floss and then pass that around too.
When your kids see you brushing your teeth and standing right next to them, they'll feel encouraged to do the same. Everybody brushes together! This is also a good time to check how your child is brushing and to correct any bad brushing habits that you notice.
Schedule Dental Appointments and Go!
Again, this is an activity you can do as a family. Many dentists can schedule your appointments together. Go with your child to the dentist and show encouragement and support, especially if your child has anxiety about going to the dentist.
Encourage a Healthy Diet Geared Toward Bone Health
Eating the right foods can improve the health of your child's bones and teeth. Make sure to eat foods like:
Milk, yogurt, and other low-fat dairy products.
Spinach and dark leafy greens.
Almonds and legumes.
Milk substitutes, like almond milk, which are high in calcium.
You may also want to limit sweets, especially hard candies, suckers, and sticky taffies or gummies that can damage your child's teeth. Only have juice once in a while, as the sugar from the juice can sit on your child's teeth and contribute to decay.
If your child is a picky eater, try making food more fun. Add a drop of food coloring to the milk, or make a face with almonds and cheese slices.
For Questions About Children's Dental Care, Call Our Office Today!
We're always happy to assist our patients with questions or setting up appointments. Call our office today to schedule your or your child's appointment.